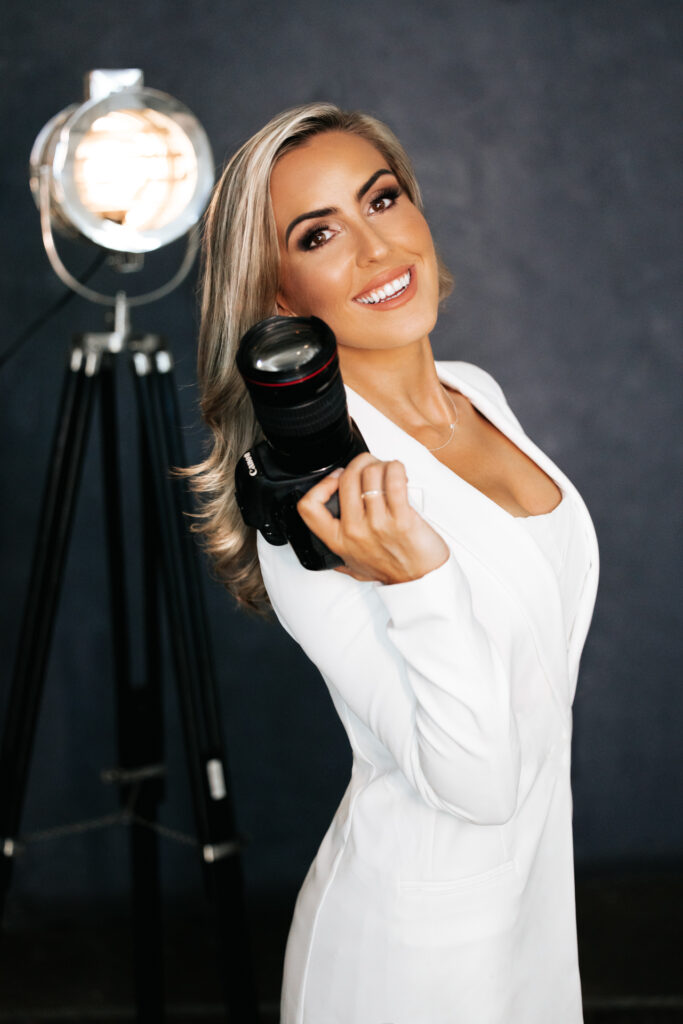 Annakyi Dial
Owner | Photographer
Annakyi Dial is a professional portrait photographer based in San Antonio, Texas, who specializes in high-end creative portraiture. She began her career in 2009, in Seattle, Washington, by studying photography and the art of darkroom film development, with a focus on studio portraiture. She later moved to Texas and worked primarily as a wedding and events photographer until 2022. Currently, she is focusing on creative portrait photography through her business Annakyi Photography.
She is deeply passionate about highlighting and accentuating the beauty of each person while providing an inclusive space to celebrate her clientele. Annakyi now specializes in beauty, fashion, boudoir, headshots, personal branding, corporate branding, and general studio portraiture. She strives to give each subject, model or not, the feeling that they could grace a magazine cover and, in combination with her love of print work, they often do. Annakyi's work has been featured in many publications and covers including PUMP, Dark Beauty Magazine, 6X Portrait Magazine, White Bridal, Austin Woman, Vigour, Diversity Weddings, Tacari, Prescott Woman, Texas Dogs & Cats, Hill Country Weddings, The Coordinated Bride, Brides & Weddings Magazine, The Inspired Bride, and more.
In her personal time, above all else, she loves spending time with her family and friends. She is an animal lover, foodie, health and fitness enthusiast, people person, craft coffee junkie, and appreciator of local arts and music. "Do what you love, and you will never work a day in your life" rings true for her, as her most cherished vocation is portrait photography. The photographic philosophy Annakyi has is simple: She wants to help you succeed in achieving her subject's, or client's vision as beautifully and powerfully as possible.